Top Ten Things To Look For When Buying Office Equipment Online
At PBS Office, we sell a variety of office equipment supplies. Our supplies can benefit every type of business. These supplies include but are not limited to:
Paper Shredders
Banking Equipment
Cash Handling Supplies (currency counters, change counters, etc)
Laser Check Printing
Check Endorsers
And Much More
To see all of the products that we offer, be sure to check out our website. We are always offering specials and promotions which you can check out by clicking here!
Every business regardless of its size when it was formed, requires office equipment. The range of the equipment increases as the business grows to cater for new roles and the demand to add efficiency to the day to day operations of the business. Of course, some of the equipment may vary depending on the nature of the business but the core office equipment remains similar across all businesses.
Three challenges usually exist for entrepreneurs whenever they are looking to get office equipment for their businesses. The first challenge is identifying quality equipment in a market flooded with so many products. The second challenge is finding a reliable provider of the equipment who can be depended upon to deliver the identified equipment, and offer all expected support and service.
The final challenge is finding affordable but quality equipment, which can be found by clicking here. Making a wrong decision on any one of these three challenges will cost you a lot of money in losses coming from your lost investment. You will also suffer from the negative impact of the decision on business operations. In this guide, I will provide you with ways for overcoming all the three challenges by using a checklist at each stage.
1.) What to look for in office equipment
It is surprising how many businesses hardly do a proper assessment of the kind of equipment they need. Instead, they simply order equipment in a generalized manner. This usually leaves it to the supplier to decide what the best models of supplies to provide to the business are. When a few try shopping for specific items using specifications the business may need, the focus is usually on huge brands, or those widely marketed.
This is a wrong approach you should avoid because you can easily end up paying expensively on an item that is hardly the best in the market or even missing a similar item at a cheaper price. Below are the eight important factors to consider when looking for office equipment.
a. The need for the equipment
Every equipment you get has to be justified by a real need even if you are buying for the future. Having equipment that you are not going to use frequently is one of the ways you will harm your cash flow. Even when purchasing the equipment, the attributes have to meet the volume of work the machine will be expected to do.
For example, getting a laser jet printer when you are only printing about three documents a day or even less is being wasteful. You also have to weigh the cost of getting a particular piece of equipment against the cost of simply outsourcing the work when the need arises.
b. Cost of the equipment
You have to consider the cost of the equipment and the budget you have. Do not focus on the purchasing price alone but consider other aspects such as the cost of operation and maintenance. Some equipment could have high upfront costs but result in long-term savings because of the inbuilt efficiency.
Another aspect of the cost you should consider is the number of functions one piece of equipment offers. It is better to always pick equipment that offers a wider range of utility to save you from purchasing more equipment.
Considering the cost also allows you to weigh the different options in the market of similar equipment to alternative avenues you can still acquire the equipment. This is discussed later in the article.
c. Durability
This is an important aspect to consider in an equipment because it allows you to invest in the future. You have to look at the standards used to build the equipment and the reviews it has from past users. You should also look at the value and length of the warranty that accompanies the piece of equipment.
You should also be wary of counterfeit products which can easily fool you and lead to a loss of investment. This is why it becomes important to shop from reputable suppliers and sources.
d. Ease of use
It will not be worth spending so much on an equipment that requires specialized training to operate and you do not have an employee with such skills. Besides specialized training, every piece of equipment should come with a user-friendly functionality to be able to impact the output of your employees.
Even where little training is required, it should be easy to grasp how to use it in case the equipment is for general use in the office. The manual should be comprehensive and where needed, the installation process should be fast and simple.
e. Portability
Portability is an important issue to consider unless it is hindered by the nature of the equipment's function. Even then, the equipment has to have an option of easy movement and should not take up much space especially in the case of small business premises.
Technology allows for smaller units which are as powerful as their larger counterparts of the previous era. You have to measure the space available for equipment and its size including an allowance for space to accommodate the people using it.
f. Maintenance and availability of parts
Even the most durable equipment needs regular maintenance. It is very important that you buy equipment that is easy to maintain without risk of damage or need of a specialized technician. The manual should specify the maintenance schedule and what the maintenance entails.
In the event of damage or malfunction, you do not want to be stuck with equipment that cannot be repaired. You also have to inquire about the availability and cost of spares to see if the equipment will serve your long-term plans. At times the cost of spare parts is so high it makes more sense to buy new equipment.
g. Technology used
In your shopping for office equipment, it is important to consider equipment coming with the latest technology. This does not necessarily mean going for the top end equipment but rather, working with what is the current standard technology.
Even though older generation models may still work as good and come at a cheaper cost, they have a higher risk of becoming obsolete, lacking manufacturer's support and also lacking the ability of integration with other equipment and software.
This is why it is important to ensure the equipment you use will not be rendered useless by a simple upgrade whether in software changes or new hardware designs.
h. Quality of the Equipment
This is the crucial aspect because it largely determines whether you get the value for your money or not. The first aspect you have to consider is the performance offered. You also have to look at other factors like its ergonomics, energy consumption and inbuilt safety factors.
To help you with deciding on whether the quality of the equipment is great for you, ask yourself these questions; does the equipment meet your production or operation needs with the expected efficiency? How does the equipment rate against other equipment in the market belonging to its class? What is it about the equipment that serves you better than competing models?
2.) What to look for in an office provider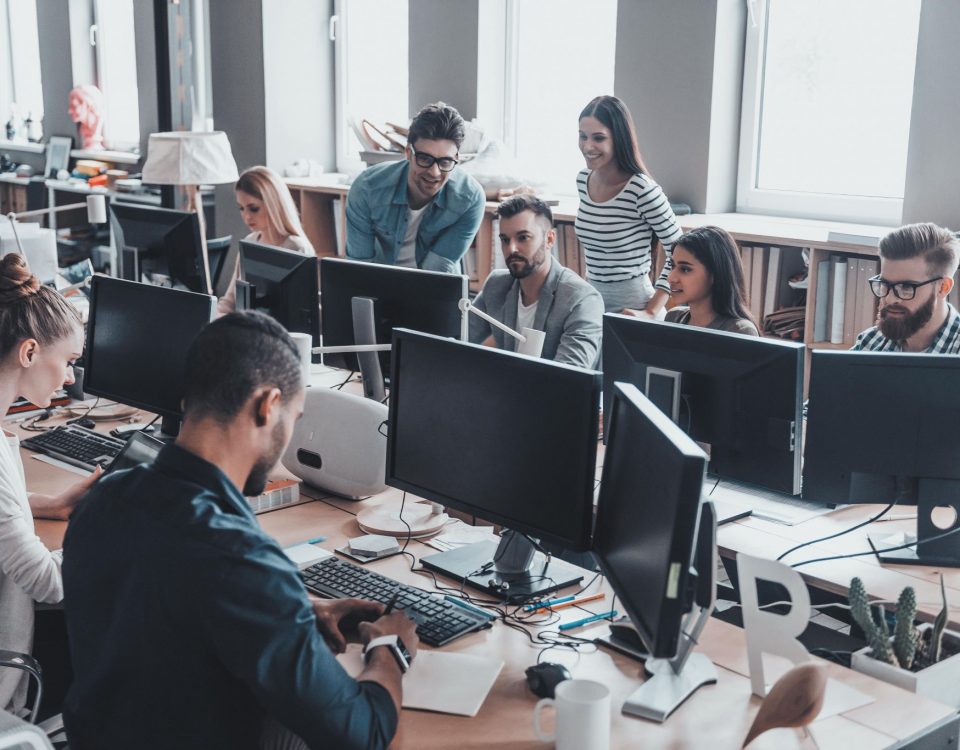 To a large extent, the price and quality of the equipment you buy are largely dependent on where you get it or who your provider is. For most businesses, it makes sense shopping from one outlet since they get to enjoy the convenience and discounts that come with dealing with one office equipment provider.
Finding the right provider has to be done carefully since when you get it right you earn your business a crucial partner for the long term. To achieve this, here are a few tips to work with;
a. Experience in the business
You want to work with a provider who has enough years in the business. Such an equipment provider has had time to streamline operations and service. Experience also gives a provider a better idea of what clients want, the best equipment for their needs and makes the whole process easier since you are dealing with an expert and informed provider.
b. Variety of products
This is important because some providers choose to specialize in only one kind of equipment. If that is the only equipment you are looking for then you can consider them.
However, for small businesses still looking to expand and acquire more equipment, it is a better alternative to go for office equipment providers with a wide variety of products. In both cases, you also have to consider the range of models of each product. This gives you a wide field of choice and a chance to find the right fit equipment for you.
c. Customer care and support
The best provider is the one who responds to your issues from the first instance you make an inquiry regarding different equipment. You have to consider the time they take to give responses, their understanding of the equipment they sell and how they function, and the quality of their service among other things.
You also have to consider if the company provides support for their equipment. This includes a live demo of the equipment use and further assistance regarding installation and maintenance.
d. Reputation in the business
The reputation of a business covers much of their other aspects. Check out their ratings in different communities and see how the company responds to complaints and accusations. The best companies are easily given referrals. Do not just rely on the information provided on their testimonials but check the different social media pages of a company to see how they communicate with clients and make sure to view their privacy policy.
e. Reliability
You want an equipment provider that is able to keep their word on deliveries even on short notice. Look at their abilities to deliver their service as they promise you and ask about their strategies to ensure the equipment is original and is safely delivered to your premises.
The best measure of their reliability is their plan to mitigate anytime they inconvenience you. Are they willing to shoulder the cost of any loss incurred?
f. Pricing
As already highlighted earlier, while the upfront cost of equipment is important to determine your decision, you also have to consider several other aspects such as the discounts a company may be offering, service contracts after the warranties are up and other factors which may influence the long-term cost of the equipment.
g. Warranties
You have to work with an equipment provider who gives warranties for all the equipment being sold. The supplier should also have a reputation for honoring the warranties with minimum fuss. As earlier mentioned, check on the duration of the warranty as it is the easiest way to tell the provider's confidence in the quality of equipment being sold.
3.) Getting equipment on a budget
If you are looking for office equipment but you are working on a budget there are several ways you can get them. You should, however, be prepared to do much of the shopping on your own and working with different providers. Here are steps to follow;
a. Do your research
Looking for bargain deals will require you to do a lot of searching both among the different outlets and also the various brands of equipment you are looking for. Compare the prices and added benefits, read the reviews and see where you can get a money saving deal. The big outlets are a good place to start with and you can also ask around from other businesses for referrals.
b. Clearance sales
Clearance sales present an opportunity to grab yourself quality equipment at great prices. Major outlets usually have this periodically especially towards the end of the year where they move out equipment that is not selling at cut prices. It is an opportunity for you to make major savings without compromising on quality. This will, however, require a lot of research work and patience.
c. Ask for Discounts
Whether you are buying online or in a physical store, do not hesitate to request for discounts. Many stores are willing to negotiate a favorable price for both parties especially if you are purchasing in bulk. Be frank with your budget and your needs and you will be surprised how much you can save because aside from discounts, they can show you alternative but equally quality products you can acquire on a budget.
d. Purchase your equipment online
Online stores do not have a lot of overhead costs in their operations. Secondly, most easily order their equipment straight from the manufacturer sparing you the costs of the middleman. They also have a large inventory of goods which needs to be moving. The increase in competing for online stores, makes them offer huge discounts and several other benefits to be attractive to potential clients like you.
e. Consider second-hand options
Second-hand equipment can still serve the purpose you want and it comes at a fraction of the price of brand new equipment. However, the thing you would be missing is a longer lifespan of the equipment and a shorter warranty or in some cases none.
Office equipment plays an important role when it comes to increasing your productivity and allowing for smooth and fast operations. However, when their purchase is not done diligently with a clear plan, it is very easy for you to run into losses and incur further expenses.
4.) Why is a paper shredder a m
ust?
A shredder is a must simply because of the sophistication of yesterday's criminal that is still lurking in today's electronic world. They will do whatever they need to do to steal personal information. They are the ones that will still relish in going through the dumpsters in the back alleys of businesses hoping to come across discarded customer paperwork. By not shredding sensitive documents, you can expose an estimated 9 million people to identity theft according to the Federal Trade Commission. With office grade shredders costing less than $50 each, not only are they affordable for business offices but for at home use as well. There is no excuse not to have a shredder at your disposal. The biggest problem is, the shredder is rarely located where it can be readily used. If a shredder is not within three to five seconds from where you are, chances are you are not going to use it. To remedy this problem, purchase multiple shredders and place them where they are accessible to everyone in all directions. To purchase the shredders that are right for your office, use the following tips:
Choose your cut
A cross-cut shredder will do the job quite efficiently and detour any tenacious crook that would not mind taking the time to put those strips back together to glean information from them.
Choose a spot to place your shredder
Make sure it is within close proximity to where it can be used regularly.
Select the best sheet capacity for your office
If you produce a lot of shred material, then you would do best to purchase a shredder with an industrial-sized feeder capacity such as the Kobra 400 HS6 High Security Shredder. In addition, a shredder that can destroy paper and plastic would be advantageous for your office, especially if you also discard CDs and DVDs.
5.) The many applications and business check endorsers are used in
When considering the efficiency of your business office, keeping tabs on the number of checks written can be time-consuming. It takes time to review, adjust the accounting line item, cut the check and then sign the check. Well, those times can be in the past as there is a more efficient way to conduct this segment of your business in a more efficient and time-saving manner. A check signer when connected to your computer system and a printer will allow you to have one step check signing on pre-printed sheet laser checks or continuous form checks. A check signer can give you the following features such as:
The elimination of having to sign individual checks and multiple checks by hand.
You control the check approval and signing process in your office.
The system can be upgraded to allow complete laser check printing.
This will eliminate other outdated mechanical check signers.
Offers enhanced graphics amount line and signature security features.
Having a check signer will increase proficiency and give you back the ability to have tighter controls over the check writing processes in your business.